WORKOUT AT HOME: ULTIMATE WORKOUT PLAN
In juggling work, family and friends, how can we possibly find time and money to go to the gym?
Keeping ourselves active is crucial. Not only will it help us keep fit, but also boost our brain function and energy, keep our bones and joints strong, and prevent muscle loss. It also helps to improve digestion, reduces stress, depression and anxiety. It can even help to reduce the risk of cancer! With that being said, there's no reason not to stay healthy and active.
So, we've put together a home workout plan to squeeze a little exercise into your busy routine. All you need is a little motivation, and you'll start seeing the results soon.
Getting Started With Your Home Workout Plan
If you're the type of person who finds it difficult to stay motivated, you may need a little nudge in the right direction.   Here are a few tips to help you prepare for your home workout:
- Decide which days or times of the week you want to do your workout and add the session to your calendar – and stick to it!
- Dedicate space to workout. You can't work out with distractions around you. So make a space that is conducive for you!
- Put on your gym outfit. Just because you're at home, it doesn't mean you can't dress for the occasion. Comfy and stretchy activewear are easier to move around in too. 
- Put on some heart-pumping music. Listening to music while exercising doesn't just make it fun, it can help improve the quality of your workout too, by increasing your energy and improving your mood. The lyrics or catchy beats of your favourite music will inspire you to exercise longer or work harder during your exercise routine. 
- Work out with a friend or partner, virtually or not. Working out with them can be a healthy form of competition. Do a group video call and motivate each other!
Exercise 1 - Pushups (10 Reps)
This is one of the best bodyweight exercises for your upper body, as it builds a strong chest, shoulders, arms and abs. 
- Get into a pushup position with your hands roughly shoulder-width apart
- Ensure that you create a straight line from your legs, hips, back and shoulders.
- Do not let your hips sag and do not arch your back.
- Lower yourself to the ground while keeping your shoulders close to your body. Aim to lower your chest to just a few inches away from the ground.
- Then, push yourself up again. 
*Beginners, you can start with your knees on the floor. As your upper body strength improves, you can extend your legs fully – this adds more bodyweight to your arms, making it tougher to push upwards
 
*You can also use push up bar handles and other fitness accessories to spice up your workouts.
Exercise 2 - Mountain Climbers (30 Seconds)
This cardio exercise will increase your heart rate, help burn calories and work on your abs at the same time
- Go into the push-up position, but this time place your hands directly under your shoulders with only your hands and feet touching the ground
- Engage your core and bring your right knee to your chest
- Immediately return to push-up position and draw your left knee to your chest
- Continue these motions and move quickly
 
* Make sure to keep your core engaged and back straight throughout the exercise.
* You can use accessories (eg. sliders) to assist you. Once you have started to advance, you may use balance equipment (eg. push-up wheel) to add more difficulty to your workout.
Exercise 3 - Bridges (10 Reps)
This exercise will help you build stronger legs and get those glutes working! It can even release some lower-back tension.
- Lie flat on your back with knees bent and feet flat on the floor
- Push through your heels and squeeze your glutes to push your hips up
- Hold this pose for 2 seconds
- Lower back down 
* You can use mini bands for a more intense workout on the thighs. Otherwise, get yourself a pilates ring and put it between your legs as you bridge!
Exercise 4 - Reverse Lunges (6 Reps Per Side)
This exercise will help you get your thighs and hips stronger! Reverse lunges will work each leg individually and help to increase balance and stability.
- Stand with your feet hip-width apart
- Step back with your left foot and bend your right knee until it's at a 90-degree angle
- Lower your left knee until it is bent at a 90-degree angle
- Stand back up and return to the starting position
- Repeat and alternate legs
 
*Add dumbbells, a barbell or glute bands to your exercise to add difficulty as you advance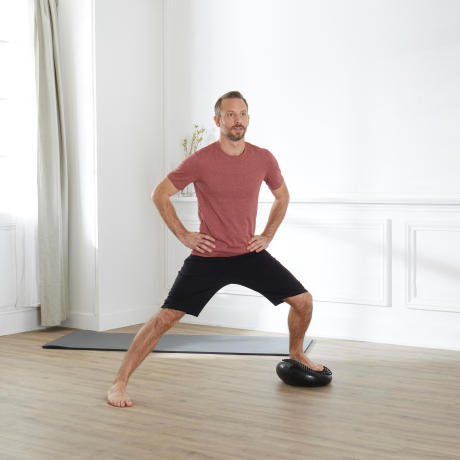 Exercise 5 - Lateral Split Squats (6 Reps Per Side)
Lateral split squats (or side-to-side squats) are known to make each leg stronger as compared to regular squats!
- Start with your feet slightly wider than your shoulder, and turn your toes out slightly
- Reach your hands forward at shoulder height
- Sidestep with your left leg
- Bend your left knee and push your butt backwards to squat while keeping your right leg as straight as possible
- Dig your heels into the ground
- Straighten your left leg to stand up and return to the starting position
- Alternate sides.
If you're new to working out, it is best to start out by completing a thirty-minute workout at least three times per week. It would also be ideal to do these home workouts on alternate days so that your muscles have time to recover. Over time, gradually lengthen the time, intensity (speed/weights/reps), or total number of days you exercise in a week.
 
Follow this simple home workout plan and you'll soon see your hard work pay off. Most importantly, enjoy yourself while exercising!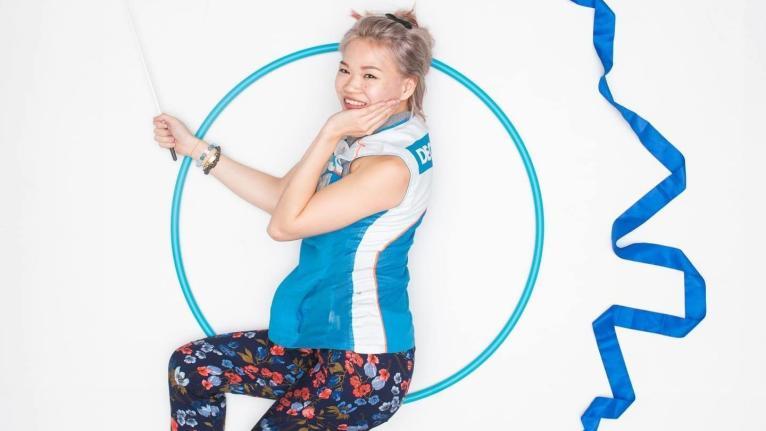 Sport Leader, Decathlon City Square Mall
* The prices listed on the site are the prices recommended by DECATHLON SA's central purchasing department.