How to Choose:                                                                                         The Right Children's                                                                                   Bicycle Helmet for Every Age
A bicycle helmet is essential in protecting your child during a ride. In this article, learn about our selection of B'TWIN children's helmets to know what fits your child best. We've got you covered!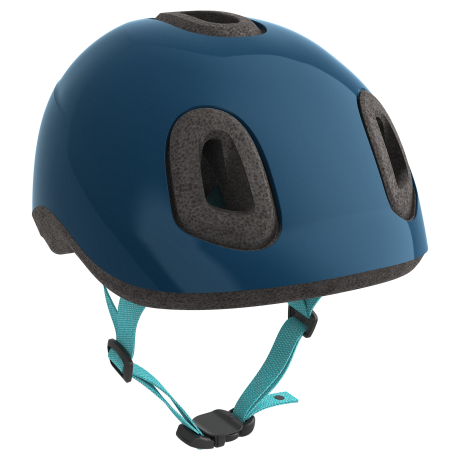 For Babies (12 months - 2 years old): B'TWIN Baby Helmet 500
Designed to protect children from the age of 12 months, the Baby Helmet 500 is ideally suited to take your child with you on trips or to protect them on their first trip on two wheels.
 
Features:
- Easily adaptable to the head – perfect in teaching your child good habits regarding bike safety!
- Good adjustment and fit due to clip-on adjustment fastener
- Perfect protection for the head due to flattened back of the helmet, which ensures the head can be leaned correctly against the back and is largely enclosed

For Children (3 - 10 years old): B'TWIN 500 Kid's Cycling Helmet
Features:
- Comfortable fit and precise hold (thanks to an adjustment system using a modulation fastener)
- Great protection against accidents 
- Wide range of colours to match your bicycle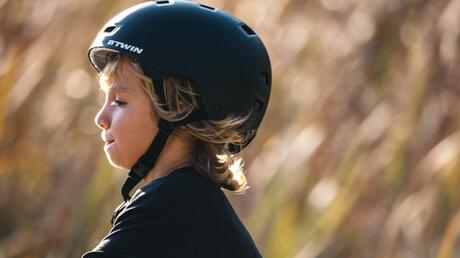 For Children and Teens (4 - 15 years old): B'TWIN 500 Teen's Helmet
Simple, beautiful and efficient, this helmet was developed for ages 4 to 15 years on a BMX or Mountainbike.
Features:
- Provides real protection against accidents due to styrofoam structure with polycarbonate framework
- Allows helmet to be worn with a ponytail due to rear shape allows the helmet to be worn with a ponytail
- Find the right fit easily, as it is available in two sizes 
- Comfort, care and great design – perfect for the adventurous child!
So there you have it, something for every gender and age! For our full range of children's helmets, check out the link below!
* The prices listed on the site are the prices recommended by DECATHLON SA's central purchasing department.