How to Practice Golf at Home
Stuck at home? We suggest four activities for you to continue pursuing golfing excellence in your living room.
Golf is, traditionally, an outdoor activity. We play it to get some fresh air, meet people, enjoy nature or to compete. But when playing outdoors is not an option, what can we do to continue honing the skills of this passion sport? In this article, we recommend 4 activities that could turn you into (sort of) a golf guru while staying home!
Your swing is the basis of your game. It can sometimes be overlooked when the call of the great outdoors is too strong to overcome. After all, it's always more enjoyable to play a few holes than to have a technical session at the driving range.
While you can't take the green or the bunker to your living room, you can take the opportunity to work on your swing – albeit indoors! Good news: you don't necessarily need a garden, a practice net nor your clubs to train. With a strong rope, a large blanket and a carpet, you are the proud owner of a home practice net.
You can try to install it indoors if you have enough space, but beware, safety is paramount.
If you do not want to use golf clubs, that's alright. It is quite possible to work your swing with a stick, umbrella, or tennis racket. You will not hit balls, of course, but take this time to dwell on pure technique. Sit in front of a mirror, or better, film yourself, preferably in slow motion. Swing empty, at different speeds, break down the movement. You do have time to build a better swing, take advantage of it!
The Internet is a gold mine full of exercises imagined by pros who are just waiting to be tried. Keep the ones that are most useful to you in your new routine.
2. Become A Small Game Guru
We are not going to lie, you are going to need your clubs, or at least a wedge. If you have a garden, that's great. Obviously, confining yourself by just doing some chipping would not do. Here's a little tip: if you prefer to work on contact playing on the grass, your garden may quickly look like a minefield. So, with a small carpet or a practice mat, you can limit the damage.
Indoors, you can play with the furniture and the layout of the place to imagine your move and try to make it happen. The trick is to practice trick shots: juggling, improbable shots. Use your imagination to work on your little game while having fun!
3. Acquire Kilometres of Putts
Putting is probably the most suitable for a home living space. Unless you have the skills of a green-keeper, there is little chance that you have a pristine lawn worthy of an Augusta green.
Your best choice here would be to use a Putting set, which comes with a hole that you can place anywhere in your home and a ball that rolls at the same speed as a golf ball on a green. If you do not have one, that's fine too. A carpeted room with some golf balls is all you need for a good practice green. You don't necessarily need a hole either: place a divot tool as your target. Start practicing your tempo and distancing, work on your putting movement, and check your posture to align yourself well.
Putting often happens in the head. You can also train your mind by challenging yourself to get in as many putts in a row. This will be useful when you are back on the course.
4. Become A Connected Golfer
In the event that the slightest movement of golf is not an option, fret not! Take advantage of the inexhaustible resources of the Internet! You will find hours and hours of advice for all domains of the game: material tests, documentaries, replays of the biggest tournaments, golf fails, etc.
 
P.S. The United States Golf Association offers a close look into the science behind the game of golf in 20 video segments. Master them and be a walking golf encyclopedia!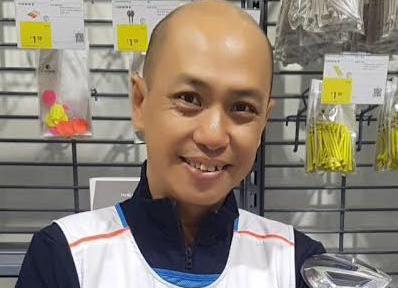 Golf Expert, Decathlon Singapore
" Please ah...play the ball as it lies ok."
* The prices listed on the site are the prices recommended by DECATHLON SA's central purchasing department.