WHERE TO FLY A KITE IN SINGAPORE
Sun's out, fun's out! Scratching your head over weekend outdoor activities? How about flying a kite! Inarguably one of the most underrated activities, not only is it easy, but it's also a family activity that both adults and kids will really enjoy. But where are good spots to do that in Singapore?  Never wonder again where you can fly kites in Singapore. Read on to find out more!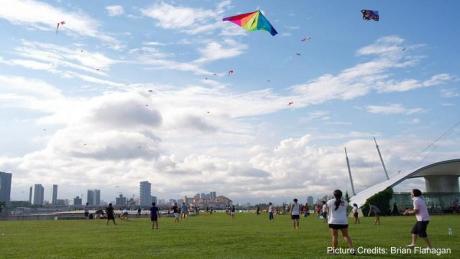 Whether you are new to kite flying or already experienced, Marina Barrage remains the number one spot in Singapore. Not only is it centrally located, but the space is wide and open and gets all the wind coming off the coast – literally heaven for kite enthusiasts! Head over to Marina Barrage for a flying good time. The best part? It's also a great place to chill and maybe have a picnic with your family and friends! Just bear in mind that its popularity means it can get quite packed on the weekends. 

Ah, good old ECP is a great spot for many fun and sporty activities – swiming, cycling, day camping and also kite flying! An ideal location would be right by the coastline, as you'll get all the wind needed to get your kite flying higher! Check out areas C and D with its long sand stretches and unobstructed air, which make them perfect for kite flying.

Have you ever heard of kite dancing? If not, leg over to Punggol Waterway Park to watch kite flyers perform synchronised kite flying –  you won't be disappointed! The park has many open areas to fly your kite, but it's also a great location for family time. You'll be able to enjoy the water and sand play areas. What more do you need for a splashing good time?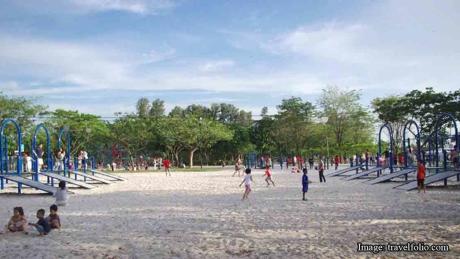 If you are bored with East Coast Park, its sister in the west is also a great spot to fly a kite. Just like ECP, you can cycle, day camp, picnic, run and definitely head over the Great Lawn to fly your kite. The space is wide and open and right by the beach and therefore gets all the wind you need to fly a kite. Our little advice is to head there late in the afternoon or in the evening and you'll get the best experience!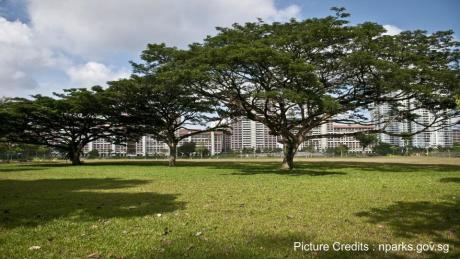 If you love vast parks with scenic views, Bishan-Ang Mo Kio park is the ideal location for a fun afternoon. The park features spacious areas like the Grand Lawn 1 which is great for kite flying. Additionally, if you are flora and fauna enthusiast, then this park is perfect for you!
Now that you know where to fly your kite this weekend, get our selection of kites and start flying now! What are you waiting for?
* The prices listed on the site are the prices recommended by DECATHLON SA's central purchasing department.