Products To Improve                                                                             Your Cycling Experience
With the popularity of cycling picking up in Singapore, we thought we'd share some tips & tricks on how to make your bike ride more comfortable. We have some advice on how to get the most out of your cycling routes now!

Just like any other sport, hydration is essential to keeping comfortable and safe while cycling.
However, as you are constantly on the move, you need to bring your water bottle with you.
That is why it's always handy to have a bottle cage installed on your bike.
You would also need a bike bottle to go with it  – they come in a variety of sizes and colors!
Typically, bottles tend to range from 500ml to 800ml in terms of capacity. Most importantly, they are designed to be easily opened using your mouth and for one-hand operation.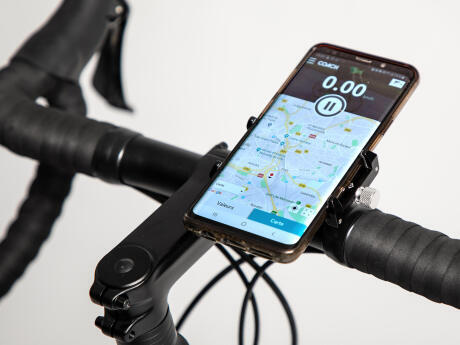 There are many smartphone apps that are useful for cyclists, be it for navigation or fitness tracking.
This is why ease of access to your smartphone while cycling makes a lot of sense!
A smartphone holder is always a handy accessory to have on your bike, as it allows you to take a quick glance at it while remaining in full control of the bike.
This will free you from having to stop along a busy road to dig it out from your bag, or worse, having to ride with one hand while taking it from your pocket.
However, if you need to touch the screen, we recommend pulling over to the side and stepping onto the pavement to do so.

Besides your water bottle and handphone, there are other items that you would probably want to bring like your keys, wallet, sunscreen, energy bars, etc.
Luckily, there are many areas on a bike that are perfect for strapping on bags of various designs, be it on the handlebars, frame or seat post.
Handlebar bags are the most convenient to access. However, due to their position at the front of the bike, they are also less aerodynamic, so this may be best for leisure rides only.
Frame bags are strapped on your bike's top tube and sit somewhere between your legs. Other designs sit just behind the stem. With some practice, you should be able to access your frame bag while still on the bike.
Saddle bags are a classic way to store small items like multitools, tyre levers, and patch kits on the bike. They are usually strapped underneath the saddle. Due to their position on the bike, you have to dismount to access it, so riders tend to store items they don't use very often there.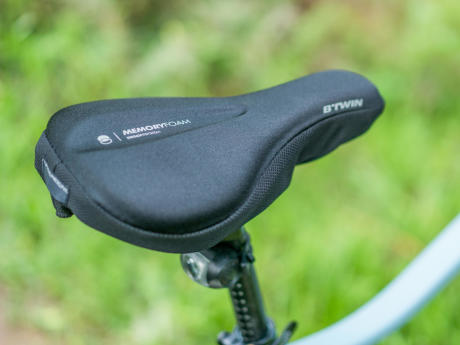 The main point of contact between you and the bike is your bottom. It's where most of your weight rests on, so it's important to make it as comfortable as possible.
Gel saddles are a relatively low-tech but comfortable solution –  these are saddles filled with a soft yet strong, jelly-like substance. They have been proven to relieve pain and numbness for many riders.
Another popular and affordable solution is to buy a saddle cover filled with memory foam, which works for many riders too.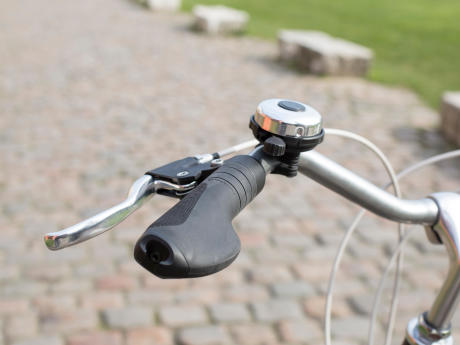 Your hands will be resting on the grips, supporting part of your body weight and helping you to control your bike most of the time.
Therefore, it is the second most important touchpoint after the saddle.
Grips come in a variety of sizes, shapes and materials to fit different riders' preferences and hand shapes.
Most are typically round, but some innovative shapes do exist, such as the Ergonomic Grips which have an extended, flattened area for your palm to rest on.
This distributes the weight more evenly and relieves pressure from sensitive nerves in your hand over long rides.
We hope the tips above were useful in making your cycling journey more comfortable! To read more cycling sports advice, just click the button below. Always remember to stay safe on the bike and good luck out there!
* The prices listed on the site are the prices recommended by DECATHLON SA's central purchasing department.